Scandinavian design
since 1856
Since 1856, Gense has created premium quality products in well-crafted and functional designs, and for over 100 years we have collaborated with the best designers and artists to assure continue innovation and a high aesthetic standard.
We proudly bear the title "Purveyor to the Court", which was awarded to Gense in 1982. As Purveyor to HM King Carl XVI Gustaf of Sweden, we are on the exclusive list of selected Swedish companies that enjoy a long-term partnership with the Swedish Royal Family. The title of "Purveyor to the Royal Court of Sweden" is unmistakable evidence that we represent the very best in the country in our industry.
CUTLERY FOR LIFE
We raise a fork and spoon to our mouths 20,000 times a year.
The figure is, of course, approximate, but nevertheless provides
an idea of how important cutlery is to our way of life.
Practical, pleasing to the eye and fits comfortably in the hand.
Norm cutlery wins
reddot award 2022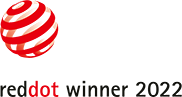 Gense has been honoured with numerous awards over the years for our exceptional craftsmanship and innovative designs. We take great pride in our work and strive to inspire others through our creativity and dedication to excellence.
In 2022 we received the international Red Dot design award for our Norm cutlery. With Norm's minimalistic design and clean lines, the design team has created a modern cutlery where ergonomics and balance unite in aesthetic harmony.